What a happiness to know that someone grows inside you. If you are planing to have a maternity session to keep your memories from this special stage of your life. Here some information you need to know before the session.
The best stage for pregnancy session is between month 7-8. At this stage your tummy can be noticed more and also is perfect because the symptoms of pregnancy has passed.
Besides this stage you still do not feel so tired, If you wait a little longer, you may feel more tire and uncomfortable for some poses.
The session can be by yourself only. However your partner and baby's siblings are welcome.
Erika Rosales photography is a wife and husband team-business and we are specialized in Maternity, Newborn, Cake Smash and kids photography
Miguel introduced me to the world of photography 16 years ago.
We started as event photographers (wedding, quince, baptism and birthday party).
7 years ago I began my journey as babies and kids photographer
As a couple, we have been married for over 18 years, and throughout those years we have learned the importance of photography
Since I was little, I wanted to have a big family.
I love children.
They have a special magic, "the easy way to be happy with not a lot of effort".
I started photography 16 years ago because of my full love for my daughter, I wanted to be by her side the whole time, photography gave me that opportunity.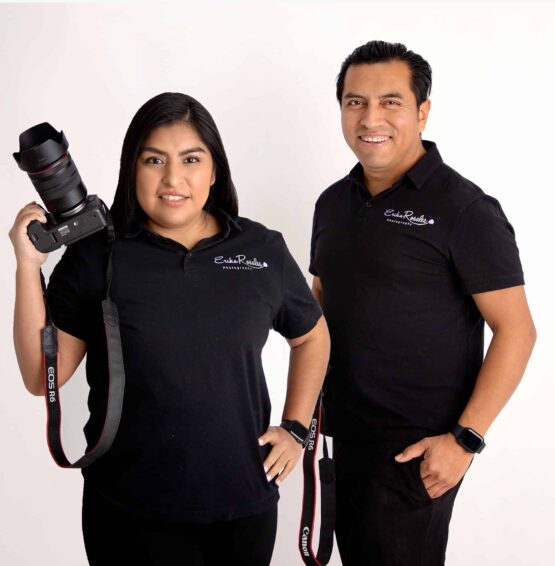 I remember on a wedding day a bride/mom dancing so happily with her son, since that day I knew I wanted to photograph those happy faces.
I decided to specialize in baby photography, attending workshops from the best in the industry.
I think education in children's photography is important.
I have the honor to be part of great workshops with four amazing photographers, Heidi Hope, Ana Brandt, Caralee Case and Claudia Aguilar. They are my mentors in newborn, maternity and cake smash photography
I have learned a lot from these four talented and inspiring photographers. Thanks to them, I feel more capable and prepared to work in maternity, newborns and babies.
Our goal is to create memories that will last forever. I want families to have a story to tell to their new generations, wake up every morning and see those pictures hanging on a wall or on a desk and get inspired to be happier and live together with your beloved ones.
-Erika
What our customers are saying?
I provide maternity gowns and accessories.And fabric If you wish to use it. You can choose you favorite color.
I Love props. Sonograms photos are perfect to incorporate in your session.
Time, Service and talent of the photograph and staff
Time, Service and talent of the photograph and staff
Time, Service and talent of the photograph and staff
Terms & Conditions
Copyright Agreement
Erika Rosales Photography, has full copyright of photographs unrestricted right to use and publish videos and/or photographs on any social media; Facebook, Instagram, website/business
Payments Agreement
Deposit must be paid upon signing to hold the date and time for the session.
Balance due 2 days before the session
Schedule Agreement:
If you are late for your session, your session will be cut short by the amount of time you were late.
15 minutes late, the session will be canceled
Cancelation Policy
Deposit is not refundable. A deposit is made to secure a spot.
Nonrefundable for last minute reschedule
Reschedule Policy
If you end up having a conflict with your date, we can try to move you to another date ONLY IF there are spots available.
Must call 48 hours (business day and during office hours) before the session time and date.
There is a 50% fee of the total deposit if rescheduled less than 48 hours (business day and during office hours) before the session time and date.
Nonrefundable for last minute reschedule